Introducing Nutrislice!! 

What is Nutrislice? 
Nutrislice is a menu and digital signage platform that lets students, parents, school staff access our school menus with an easy app or at the click of a mouse. 
Nutrislice helps us be more transparent and provide better information about the foods we serve.
Nutrislice publishes menus to an interactive website, a smartphone app ('School Lunch by Nutrislice') for iPhone and Android, PDFs that can be printed, and more. 
---
 SUMMER MEAL PICK UP SCHEDULE:
11:00am-12:30pm
Wednesday, June 9, 2021
Wednesday, June 16, 2021
Wednesday, June 23, 2021
Wednesday, June 30, 2021
Wednesday, July 14, 2021
Wednesday, July 21, 2021
Wednesday, July 28, 2021
Wednesday, August 4, 2021
Wednesday August 11, 2021
(No distribution the week of July 5)
Jenison High School

2140 Bauer Road, Jenison

WEST PARKING LOT

Hudsonville Freshman Campus

3370 Allen, Hudsonville

FRONT DROP OFF LOOP
(Menu is subject to change without notice due to product availability.)
 To find other sites with free meals for children, click Meet Up and Eat Up.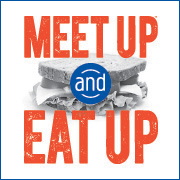 2140 Bauer Road
Jenison, MI 49428
Phone: (616) 457-2400
Fax: (616) 667-2119
We do not accept unsolicited faxed advertisements
This institution is an equal opportunity provider.